Workshop to Establish the Lumbini Center for Sustainability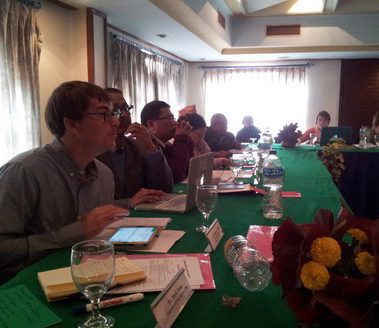 During the final leg of the trip to Lumbini, the UNM team and its Nepali collaborators participated in an interactive, deliberative, and participatory workshop sponsored by the PNMF and the Polytechnic Institute (PNMHI). Attendees included two university vice chancellors, policymakers, journalists and civic leaders representing numerous local, national and international institutions (Nepal, USA, and China). Scholars from Kathmandu University, Nepal Engineering College, University of New Mexico, Tsinghua University, and several local academic institutions including the Institute of Agriculture and Animal Science, Lumbini Engineering College, Bhairahawa Multiple Campus, also attended.  The workshop was a huge success and resulted in several valuable comments and feedback. At the workshop, PNMF committed itself to help establish an international research hub –the Lumbini Center for Sustainability (LCS).
The central idea of LCS is to decentralize knowledge concentration away from Kathmandu.  Local academic and governmental and civil society leaders have welcomed this idea wholeheartedly.  PNMF will build an international guest house on its new campus premise.