➜

Lumbini Center For Sustainability
Lumbini Center for Sustainability (LCS) was established as a knowledge platform to promote informed policy debate and provide pragmatic policy advice for enhancing human well-being of the central Himalayan community
In 2014, a group of national and international scholars came together to establish the Lumbini Center for Sustainability (LCS) as a knowledge platform, keeping sustainable development and human welfare at its core, LCS proposes to combine the methods of natural science, social science, and humanities disciplines as integrative threads to propose solutions that are effective, sustainable, and transferable.
Our holistic approach explores various key elements of sustainable development such as the food-energy-water nexus, natural disaster response, environmental rehabilitation, bio-diversity conservation, ecosystem services, community health, resiliency and adaptation, capacity building, indigenous knowledge, culture, and values. For example, the remarkable variability in connected human-ecological systems (CHES) along the river corridors of Nepal's Himalayan range, which links the Tibetan plateau in the north and the Indian plain in the south, provides ideal conditions to investigate causes and consequences of climatic and social changes in one of most vulnerable regions in the world.
Vision
To raise and deliberate new, bold and creative ideas that combine methods of natural sciences, social sciences, and humanities disctiplines as an integrative dynamic social-ecological system.
Mission
To create an interdisciplinary platform that brings regional and global collaborators together to advance the understanding of the linkages and feedback mechanisms between biophysical, social, and economic factors.
Strategic Goal
To promote an informed policy debate and provide pragmatic policy prescriptions for enhancing the well-being and climate resiliency of the Himalayan community.
Strategic Thrust
To examine macro and the micro level issues using tools of natural sciences and social sciences, At the macro level, the center will promote debates.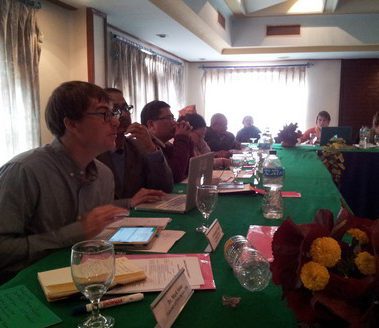 Workshop to Establish the Lumbini Center for Sustainability
During the final leg of the trip to Lumbini, the UNM team and its Nepali collaborators participated in an interactive, deliberative, and participatory workshop sponsored by the PNMF and the Polytechnic Institute (PNMHI). Attendees included […]
Read More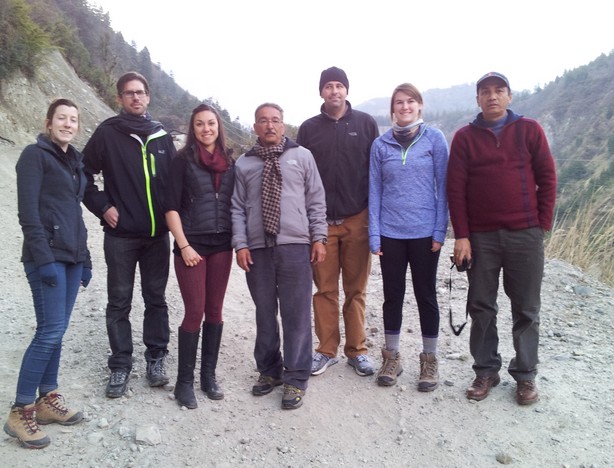 National Science Foundation funded Research Planning Trip
The basic theme of the LCS came from a NSF funded research planning trip undertaken in Dec 2014 by an interdisciplinary team of UNM faculty (Dr. Alok K. Bohara, Dr. […]
Read More
To know more about our Lumbini Center for Sustainability (LCS) research projects click here