➜


Global and Local Community Engagement
Partnerships between academia and communities have increasingly become an integral part of the learning environment of any higher learning system. PNMF defines community engagement in a broader sense as collaboration between itself and the larger communities –locally, regionally, nationally, and globally. Interactions with the global and the local communities can take place in many dimensions.
Curricular engagement and internships
Collaborative outreach and public service
Community engaged research and citizen science
Capacity building and visitor-ship
Social Justice and Empowerment
With its ever growing presence and assets in education, research, and the intellectual network, PNMF has embarked on a bold mission to become one of the best knowledge platforms in the country.
Through its regional, national, & global network of partners, PNMF has created a number of platforms for high quality research, policy deliberations, and community engagements.   In 2014, we brought together a group of national and international scholars to Siddarthanagar, Lumbini to plant the seed for an international research hub concept: Lumbini Center for Sustainability (LCS) as a knowledge platform to promote informed policy debate and provide pragmatic policy advice for enhancing human well-being and climate resiliency of the central Himalayan community. We are continuously broadening our network in an effort to promote interdisciplinary research and policy debates as well as teaching and community engagements.  We have helped US universities such as the University of New Mexico, Yale University, Howard University to conduct research in areas of health, sanitation, and bio-diversity; groundwater arsenic; and sustainable building designs.  We have also established infrastructural setup of research wing known as "Lumbini Center for Sustainability" at our new building  complex to help attract national and international scholars and students to help them with their academic pursuits.  We also hope that our newly formed study abroad program will prove to be a valuable platform for our international visitors.
Community Engagement Programs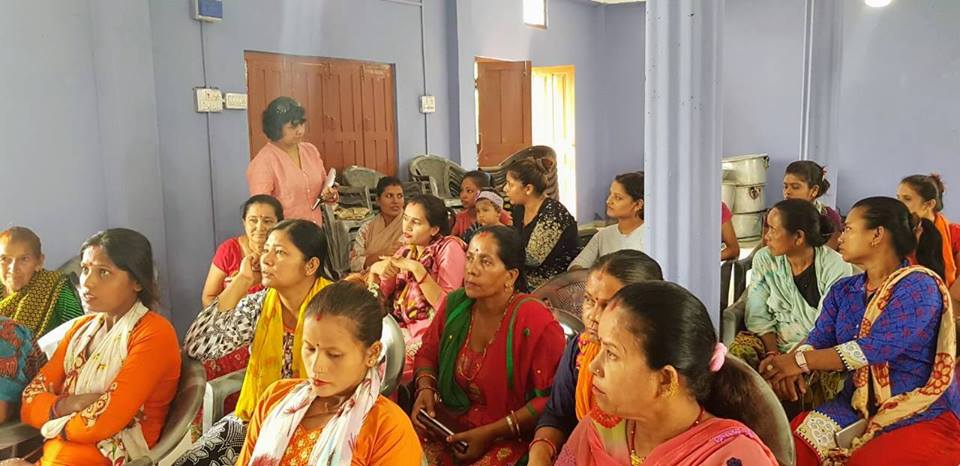 From New Mexico to Nepal : Women's Community Center, Bahunipati
A collaborative team consisting of a student group from the University of New Mexico (UNM4Nepal), Kathmandu University, Dhulikhel Hospital Kathmandu University Hospital, Pratiman-Neema Memorial Foundation (PNMF), the Department of Civil Engineering, and the Nepal Study Center..
Post-Earthquake Relief
On 25th April, 2015, an earthquake of 7.8 magnitude and multiple aftershocks devastated Nepal leaving millions of Nepalese homeless, and thousands dead. PNMF immediately rallied volunteers to support victims in nearby villages (Bhaktpur and Khawa, Dhulikhel)..