➜

Public Preference for Improved Danda River Eco-systems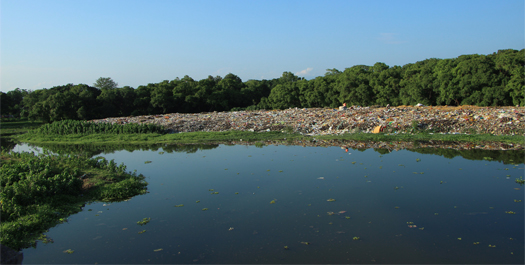 Variations in climate eco system and changes in land use patterns through urbanization are likely to have significant impacts on ecosystem structure, functions and dynamics as a whole.
Through our study, we seek to understand how the rapidly growing city of Bhairahawa in Nepal and its surrounding farm landscape will change in response to climate change and its effect on the surface and ground water conditions.A research team from the University of New Mexico's (UNM) Nepal Study Center (NSC) has just concluded its first phase of its field work about the socio-ecological study of the Siddharthanagar metropolitan area and its adjoining rural VDCs (Bagaha and Basantapur VDCs). There are three aspects to this study. First, the focus of this study is to examine the link between the household's waste management practices, their environmental attitude, and the scientific knowledge about the quality of their drinking water source. Second, the team plans to test the possible link between water quality of the select household's water sources and its potential link with the health status of the household. Third, the study uses choice experiment method to examine public's preference and to estimate their willingness to pay regarding the conservation of the Danda River and its riparian corridor.
In addition to looking into Danda River management system, this study also considers various health and environmental issues in Bhairahawa household. For example some other issues we seek to tackle are regarding the determinants of water treatment behavior among residents in Bhairahawa; how risk perception and information intervention can change such water handling behaviors; and the relationship between environmental pollution and its impact on health and well-being among residents of Bhairahawa.
Results from the study will provide information that may help the policy maker in deciding how to address the urban pressure on the bio-diversity of the Danda River.Furthermore, the results from this study will provide valuable insights for an eco-park center idea that is under consideration. This proposed study will also help to advance and implement community level changes through developing multi-sector partnerships with residents, businesses, different academic institutions and local governments to recognize the importance of bio-conservation and the urban quality of life issues. The Save Danda Campaign, a recently proposed new initiative of the PNMF and its research affiliate (LCS) may also benefit from this research.